A2 Hosting Reviews in 2017
A2Hosting has been in the hosting industry for 15+ years since 2001. It has been dedicated to providing users worldwide with high-quality web hosting services at affordable costs. A2Hosting is an outstanding hosting service provider focusing on offering rich-featured and extremely fast web hosting solutions to all types of customers ranging from personal bloggers to large enterprises. The company has a wide range of products, including Shared hosting, Cloud, VPS server, Reseller hosting and Dedicated server.

A2 Web Hosting Reviews & Rating in 2017
A2 Hosting Pricing & Plans Review
A2 Hosting offers a wide variety of feature rich web hosting plans ideal for all kind of websites, forums, communities, mobile applications, blogs etc. A2Hosting provides 3 types of shared hosting packages available on both Linux & Windows platforms, 4 different forms of their VPS hosting plans, WordPress hosting plans, Cloud VPS Hosting, reseller hosting packages, and dedicated hosting. Their VPS hosting and dedicated server packages are available in both managed and unmanaged formats with a broad range of operating system support and configuration choices.
A2Hosting Shared Hosting Review
Our team has spent most of the time analysing A2 Hosting's shared hosting packages. There are three different choices of shared hosting are available in the form of Lite, Swift & Turbo. Similar to other popular hosting companies in India out there, it also concentrates on unlimited options with its shared hosting packages. All three shared packages comes with unlimited storage space and bandwidth, plus free SSD is included, ranging from $3.92/mo. to $9.31/mo. Moreover, the Swift and Turbo packages include unlimited websites, email accounts and databases.

A2Hosting VPS Hosting Review
You have the choice to go with Unmanaged or Managed VPS hosting options with A2 Hosting. Unmanaged VPS hosting starts at as low as $5 per month, while Managed VPS hosting package starts at $32.99/mo. We highly recommend the Managed VPS hosting option if you are looking for a user-friendly easy-to-use platform and a trouble free Management of your website. If you are expert developer and want to have complete control over your server consider going with the Unmanaged VPS hosting platform.
A2 Hosting Reseller Hosting Review
A2 Hosting has four different reseller hosting choices available in the form of Bronze, Silver, Gold and Platinum. The Bronze plan starts at $13.19/mo, the Silver plan starts at $18.47 monthly, the Gold plan starts at $24.41/mo and higher level Platinum plan starts at $40.91/mo. range from 30 GB to 200 GB of storage space per month and 400 GB to 2,000 GB data transfer/bandwidth per month. All packages contain Unlimited domains, unlimited email accounts, free SSD and free Shared SSL Certificate.
A2 Hosting Dedicated Server Review
Lastly, you can sign up for dedicated server hosting at A2hosting.com. You have the option to Select from Unmanaged or Managed Server plans. The Unmanaged dedicated server plan starts at $99.59/mo., and the fully Managed server plan starts at $141.09 per month. Unmanaged hosting plan of A2hosting is fully customizable includes root access and your choice of Linux operating system, whereas the Managed Dedicated Server solutions has a free cPanel (control panel) to manage your website.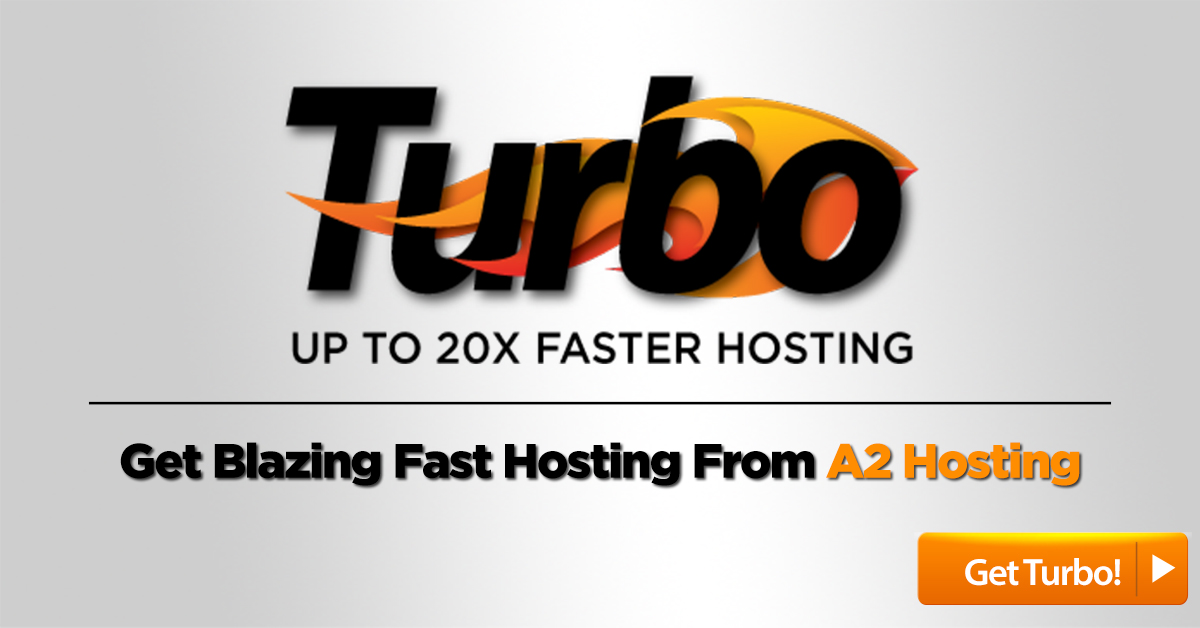 Main Features of A2 Hosting
A2Hosting packages are available on Linux and windows platforms, which includes many powerful features like:
✔ Unlimited Disk Space, Data Transfer, Email account, Subdomains, Domains and Databases
✔ Supports for almost all the standard scripts: PHP 5.2, 5.3, 5.4, or 5.5; Python 2.4, 2.6, 3.1 or 3.2; Ruby 1.8, Perl 5.10, and MySQL 5.5 Databases
✔ cPanel 11 Control Panel

✔  

Hassle-Free Anytime Money Back Guarantee
✔ Perpetual Security w/ Free HackScan
✔ Free Server Rewind Backups
✔ Free Content Delivery Network(CDN)
In addition, there are some free extras also included in the plan, such as $25 Bing/Yahoo Ad credits, 60-Day Constant Contact Email Marketing Trial, site listed in Google within 24 hours with Attracta.
A2 Hosting Reliability & Uptime
A2Hosting has retained a detailed server uptime report for every public servers which clearly shows the real uptime statistics for shared servers, cloud VPS servers, reseller servers, VPS servers & dedicated servers which are 100%, 99.9%, 99.87% respectively. A2Hosting uses a robust redundant network and extremely fast servers with fully redundant power supply, which ensures optimum uptime for the all hosted websites. With the help of scheduled maintenance and server reboots, A2Hosting has well organized all the servers for extremely high uptime. So valuable customers can get the best experience with great reliability no matter they are on a shared web server, VPS server or a dedicated server.
A2Hosting Customer Support
A2hosting offers its valuable customers with 24/7/365 REAL US-Based customer Support. Their award-winning Guru Crew customer support staff are expert and patient, who their customers could fully rely on no matter what sort of hosting difficulties they might face. They could be contacted by Email, ticket system, phone call and live chat. Knowledge-base is also available for helpful How Tos.
Top Reasons to Choose A2 Hosting:
✔ Blazing Fast web hosting solution optimized for speed and reliability
✔ Ideal option for web developers, expert web-masters & programmers who be in need of platform customization possibilities
✔ Allows its customers to opt data center location from three continents including USA, Europe, or Asia
✔ Both managed and unmanaged web hosting packages comes with a broad range of technical configurations
✔ Planning to host a Wordpress website than A2hosting is an Excellent choice with 6x faster page load speed
✔ Availability of multiple Reseller hosting packages for professional web designers and small businesses
✔ SSD storage is available for free of cost with all the hosting plans
✔ A2 hosting support team is "Always Available" via phone/Toll Free (USA/Canada), live chat, ticket system and email
✔ Affordable Unmanaged VPS hosting plans starting at as low as $5/month with amazing features
What are the drawbacks:
✘ Not suitable for beginners who don't need additional tools and features
✘ Turbo Boost and Turbo Cache options are quite expensive on VPS & Dedicated server plans
How Much Recommended
A2hosting is better option at optimizing web server for best performance. One could find many modern web technology from them, such as free CDN service, SSD hosting, PHP 5.5, greeen server, and more. And its professional customer supports technician are around the clock. Their hosting service is highly recommended by us.
A2 Hosting Coupon Save 51% on your first billing cycle for your new Web Hosting package, use coupon code